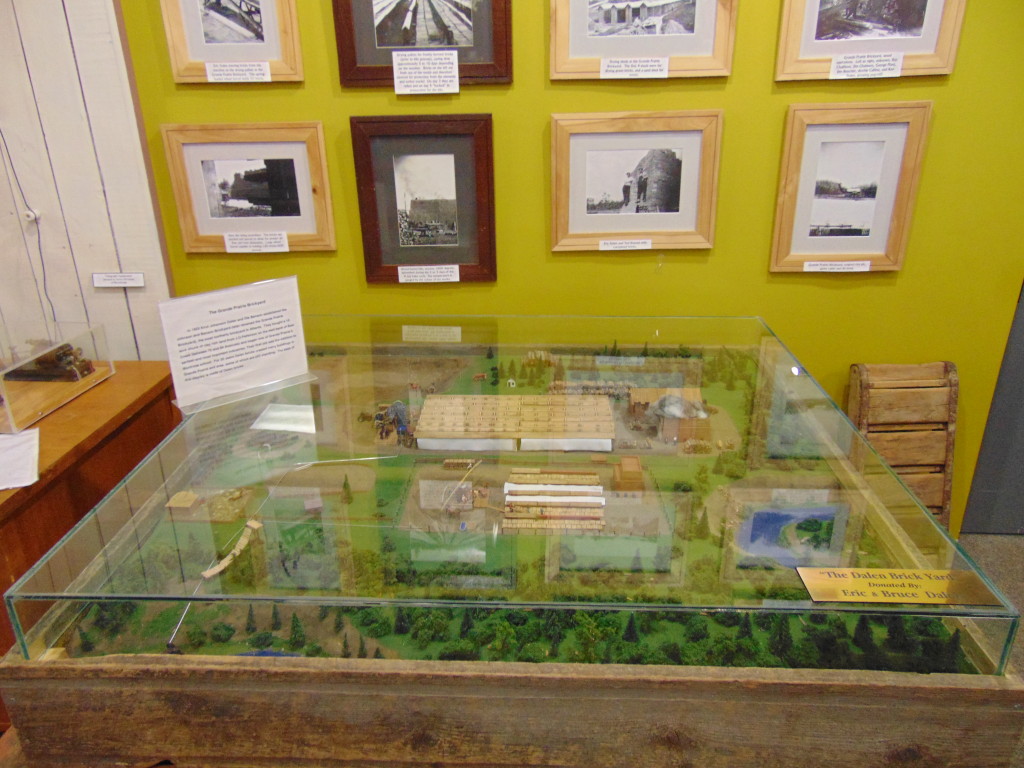 1921
In 1921 Knut Johanson Dalen and Ole Benson established this brickyard which was the most northerly one in Alberta. It was one of Grande Prairie's earliest and most important industries. Their first job was an addition for Montrose School. For 34 years Dalen bricks were used in many buildings in the area, some of which are still standing.
Mr. Dalen learned the craft of brickmaking in his native Norway. Coming to Canada in 1903 he made bricks for many of Edmonton's public buildings. Moving to Grande Prairie in 1920, he soon set up shop. His horse drawn brick making machine turned out materials for every substantial building in the fast-growing town and surrounding area. "You can go for a 100 miles and see Dalen bricks," one Peace River country resident said recently. In 1945 Mr. Dalen decided the expense of modernizing his plant was too costly and closed production. He sold imported brick until his retirement in 1960.
The base of the model is made from Dalen bricks.