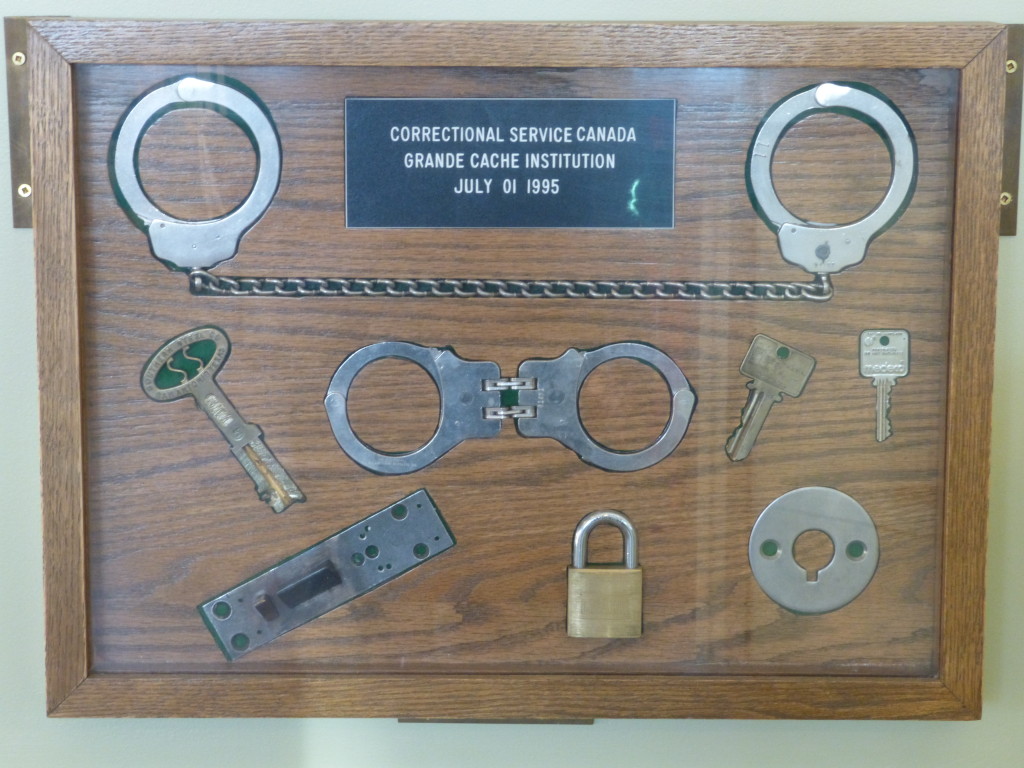 1995
Grande Cache Tourism and Interpretive Centre
The Grande Cache Institution was opened in 1985 as a provincial prison called the Grande Cache Correctional Centre. This facility was operated by the Correctional Services of the Ministry of Solicitor General and Public Security.
In 1995, the federal Correctional Services of Canada took over the operation of the prison. It was renamed the Grande Cache Institution. Between 1995 and 2009/2010, it was a minimum security facility. Since 2009/2010, it has been a medium security facility.
The handcuffs are part of an informational display which the Grande Cache Institution has in the museum section of the Tourism and Interpretive Centre.